Chapter
6
Campus Policy Recommendations
Chapter 6 - Campus Policy Recommendations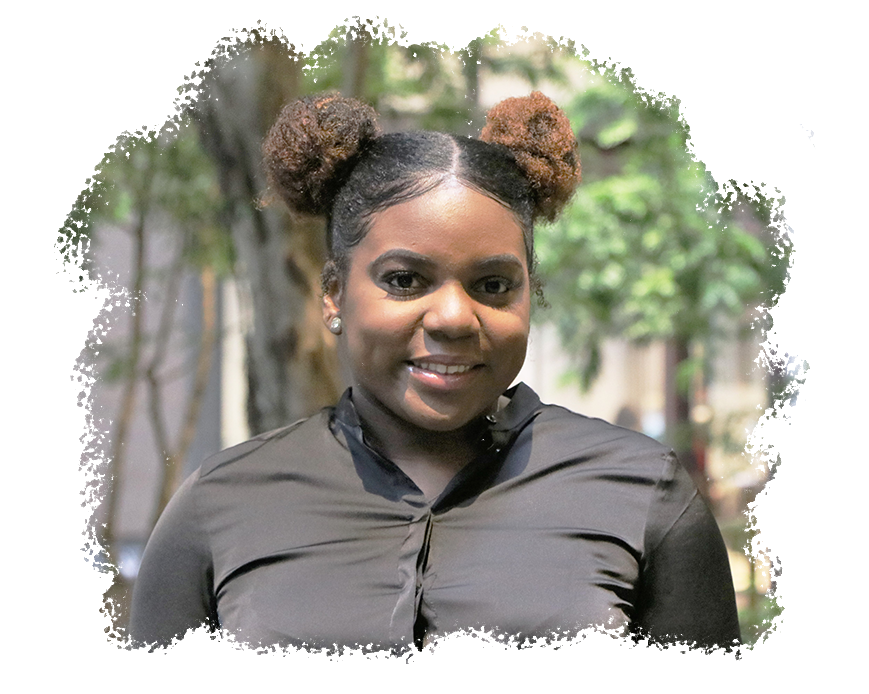 I was making the transition from foster care to independent living as I started my freshman year at LaGuardia Community College. Honestly, it was exhausting and stressful to be a 19-year old trying to figure out how to be both a successful commuter-student and an adult out on my own.
It was a time of great uncertainty. I often felt isolated in my apartment and was struggling with depression following the death of my grandmother. Some days I didn't know how I would make it to class, or if I would be able to buy the required textbooks, or even eat at home. 
What you may not know is that students from foster care are usually petrified to self-identify, which was the case for me. We hide our status because we are trying to move beyond the painful experiences of our childhood. We don't always know about the beneficial campus services and programs that will open up to us if we disclose our background. Eventually, I came forward and applied for food support through LaGuardia, which kept me afloat during my first year of college. Once I became more informed, I tapped into every resource I could find at my community college, including tutoring, job placement, scholarship search services, and student loan opportunities. All of these supports made a huge difference.  
As my personal situation improved, I decided to step out of my comfort zone and do more than just focus on getting good grades. I signed up to be a Student Success Mentor (SSM), where I work with incoming freshmen and transfer students to help them make a smoother transition into college life. As an SSM, I facilitate the First Year Seminar, which introduces students to campus resources. I also serve as a bridge between students and faculty, and assist in the creation of each student's e-Portfolio (necessary to complete assignments), and provide ongoing support.
During my college journey, and through my work as a peer mentor, I've gained valuable insight into the priority needs of college students, especially those who come from non-traditional backgrounds. Frankly, there is room for improvement if higher education institutions expect to help young people like me access a college education and make it to graduation. This chapter features several important recommendations for your consideration. Here are my personal suggestions to help current and former foster youth minimize common financial barriers to college success: 
Provide weekly food vouchers to supplement regular meal plan offerings.
Offer reimbursements for textbooks and tuition based on individual needs.
Prioritize on-campus job opportunities for youth in care.
Host a seminar (particularly for freshmen) that addresses the unique needs of college students from foster care, highlights available opportunities, and presents positive road maps for higher education success.
Establish Foster Care Awareness Clubs on campus to welcome and support current and former foster youth.  

We don't always know about the beneficial campus services and programs that will open up to us if we disclose our background.

In my experience, schools don't always acknowledge or understand the unique obstacles faced by youth in care. For example, I am frequently asked to provide a document only to discover that the financial aid advisor doesn't know how to interpret it to reflect my situation and needs, which is extremely frustrating. Please remember being in foster care wasn't my choice, but I have to live with it. Focus on how you can make each overwhelming process easier and more understandable -- otherwise you will create new problems, more instability, and greater insecurity that pushes students like me further away from achieving our educational goals. 
I hope staff on college campuses will see youth in care for the bright, motivated, and resilient people we are instead of as lost causes. The truth is, most of us weren't properly prepared for college because people tend to underestimate our potential, and we don't have the same kind of support from our parents that other students are fortunate to receive.
Despite the hardships I've endured, I know that I will make my mark in the future because of my drive and my education. I have learned that when the road gets rocky I must keep rocking, and that success is more likely to happen when preparation meets opportunity. I am determined to be a strong voice that inspires and encourages other young people who face similar challenges.
With more support from campus leadership and staff, students from foster care will be able to view themselves in a better light and become outstanding scholars and achievers ready to contribute something greater to the world than they ever imagined.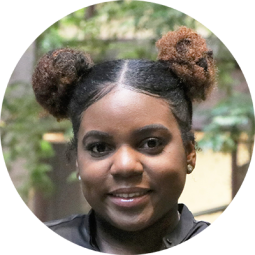 Dominique 'Dylan' Tatom is a senior at John Jay College of Criminal Justice where she is majoring in Criminal Justice and Sociology. When Dylan entered the foster care system at age 13, attending college was a dream she felt was beyond her reach. Today, she is a campus leader, youth advocate, and a peer mentor with New Yorkers For Children. Dylan firmly believes that every youth deserves a fair chance at success, which she feels is best achieved through inclusion. She plans to go to law school and pursue a career working on behalf of people who are voiceless, defenseless, and ignored by society.