Chapter
4
Child Welfare Resources
Chapter 4 - Child Welfare Resources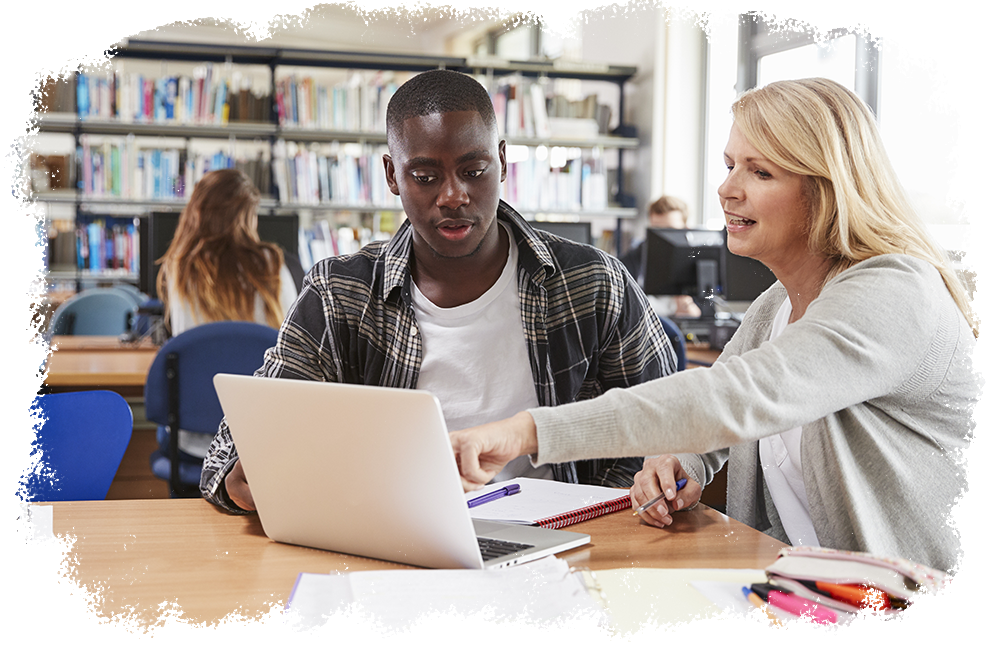 The ultimate goal of foster care is to either reunify young people with their biological families, or find permanent, loving families and homes for all youth placed in the care of the state due to abuse or neglect. Unfortunately, 17,107 young people across the country did not achieve permanency before they aged out of the foster care system in 2018.1 This is particularly troubling as youth traditionally learn and develop the essential life skills they need to thrive and live independently with the guidance and support of family.
The transition to college and adulthood is far more difficult for those in foster care because they have experienced frequent disruptions and often lack the benefits of growing up in a nurturing, stable home setting. The challenges are even greater for foster youth placed in group homes, institutions, and residential treatment facilities rather than with foster families.
The following child welfare resources are available to young people with a foster care background to help them succeed as young adults. College administrations can enhance educational outcomes for these youth by improving access to available resources and providing opportunities for them to form supportive, meaningful connections within the campus community.    
CHAFEE FOSTER CARE INDEPENDENT LIVING SERVICES AND AFTERCARE
All states are required to provide Independent Living Services (ILS) to youth and young adults in the child welfare system under the John Chafee Foster Care Independence Act.  These services help young people acquire the practical and essential skills they need to make a successful transition to adulthood. The broad array of ILS supports includes, but is not limited to:
Budgeting and financial management;
Life skills training;
Academic tutoring;
Employment assistance;
Career planning;
Securing appropriate housing; and,
Navigating the college application process. 
COLLEGE ROOM AND BOARD PAYMENTS
Agencies determine the amount of room and board payments to students based on a number of factors including: their county of residence, type of foster care placement, and the state's approved foster care rate for the agency. Although the process for requesting room and board benefits varies across counties and foster care agencies, all requests require documentation of the student's cost of the room and board for each semester in which they are enrolled in college. Additional documentation may be needed for students that are required to live in off-campus housing.
Below are additional resources that offer room and board subsidies only to New York City-based college students in foster care.
Continuation of Care and Support Beyond Age 21, (CCS21+)
Under this program, young adults that are still in college at age 21 may be eligible for assistance with room and board until they reach age 23.Room and board assistance is provided to eligible students during all school semesters when they are enrolled in classes. The program also features a monthly check-in with students to assist them in identifying additional resources and to discuss any other issues they may be experiencing.
NYC Administration for Children Services Memo, Exceptional Payment Requests
          - College Room and Board, acs.sm.fps.ETP@acs.nyc.gov
College Room and Board – Exceptional Payment (CRB EP), CRBExceptionalPayment@acs.nyc.gov
NYC ACS Fostering College Success Initiatives
CUNY Dorm Project
This program, a partnership between CUNY schools and NYC ACS, offers year-round housing to foster youth between the ages of 16-24. To be eligible, youth must either be currently enrolled full-time in a CUNY college, or be current high school seniors that have applied to a CUNY college. Participants in the Dorm Project also may access residential advising, tutoring, advocacy skills training, financial aid navigation, and weekly stipends.
College Stipend Program
To provide further support for students, ACS rolled out the Fostering College Success College Stipend Program in FY 2017. This investment offers foster youth in college a daily stipend to pay for essentials such as personal items, phone service, transportation, clothing, food, and books that are not covered by financial aid or scholarship funding, With this critical financial assistance, students are able to further enrich their college experience by engaging in on-campus activities and study abroad travel opportunities. Additionally, students in the program gain financial literacy skills through tools designed to help them organize and track their spending.
Office of College Bound and Support Program, OCBSP@acs.nyc.gov
EXTENDED FOSTER CARE (FOR YOUTH AGES 18 -21)
Extended foster care is an option for youth in the child welfare system when they turn age 18 if they have not yet achieved permanency. In these situations, youth are allowed to remain in the care of their child welfare agencies until at least age 21. They will continue to have assigned caseworkers and attorneys, as well as ongoing case plan and court reviews to ensure they are receiving the services and support they need. Youth in extended care also continue to be eligible for Medicaid, which provides insurance coverage to ensure their health and behavioral services will not be interrupted.
Housing is often a critical factor for students making college enrollment decisions. Students in foster care have the option to continue living in their current foster care placement (which may be supervised independent living placements, foster homes, or kinship care), or they can choose to live in a dorm or in off-campus housing. If a student in care decides to live in a college dorm or off-campus housing, they are eligible to receive financial support to help cover the some of the cost of room and board. Room and board payments will be made directly to the school (or to a housing provider that is certified for foster boarding home care, and if the youth is 21 or older). The amount of support will vary based on a number of factors.
Due to limits on available child welfare funding for room and board, it is highly recommended that schools offer students from foster care access to the most affordable housing options on campus. The provision of placement and room and board is especially crucial for students seeking living arrangements during their summer and holiday school breaks.
Students pursuing higher education significantly benefit from the financial aid and social supports provided through extended foster care. While a program can never be a substitute for the permanent families these young people lack, extended care does offer them a safety net as they pursue higher education and transition to adulthood.
EDUCATION AND TRAINING VOUCHERS (ETV)
Funding available to foster youth via Education and Training Vouchers may be used to pay for expenses related to post-secondary education and training programs. Welfare Research, Inc. (WRI) administers this federally-funded program, with oversight from the New York State Office of Children and Family Services (OCFS). ETVs provide foster youth with flexible funds to help cover their unmet higher education and training costs and needs.
Students may use vouchers to pay tuition, student fees, room and board, books, and supplies. Additionally, ETV funds can be applied to rent, food, child care, transportation, or other living expenses. Eligible students may receive up to $5,000 per year for up to five years, which need not be consecutive. 
Youth may apply for education and training vouchers if they were in foster care on or after their 14th birthdays.  This includes: 1) youth in extended foster care; 2) youth who left care at ages 18, 19 or 20; 3) youth that were adopted or entered guardianship arrangements at age 16 or older; and, 4) youth who are at least 14 years of age, in the custody of OCFS, and living in non-secure detention facilities operated by approved child welfare providers.
First time applicants must apply for a voucher prior to their 21st birthdays, and then may apply annually until their 23rd birthdays. In addition to the age requirement, applicants must be U.S. citizens or qualified non-citizens and be enrolled in or attending an approved institution of higher education. OCFS reviews all ETV applications. If youth are declared ineligible for the program, they have the right to appeal the decision, except in cases where the pool of available ETV funds has been depleted.
NYS Office of Children and Family Services ADM on ETVs
NYS ETV Coordinator ADMIN@ETV-NYS.com
https://etv-nys.smapply.org
RE-ENTRY INTO FOSTER CARE
As young adults, former foster youth don't always recognize the value of extended care until they have experienced life on their own for a period of time. With guidance and support, these young people often learn how to advocate for themselves, and sometimes come to realize that returning to the system is one way to access vital services and supports they need to achieve greater stability. Colleges and universities are encouraged to explore this option with former foster youth on their campuses as a way to strengthen their safety net, and offer assistance with the re-entry process.  
Young people who previously opted out of extended foster care are eligible to re-enter the system until age 21. Youth may petition to re-enter care any time after their discharge, or within 24 months of discharge if they are age 18 or older. Eligible youth may re-enter foster care up to two times.
NYS Office of Children and Family Services ADM on Re-Entry into Foster Care
SPECIAL JUVENILE IMMIGRANT STATUS (SJIS)
This status offers young people a federal government pathway to a green card and potentially U.S. citizenship. Undocumented youth that are wards of the family court (in foster care) may be eligible to apply for SJIS if they are under age 21 and in foster care due to separation from their parents because of abuse, neglect, or abandonment. To achieve this status, it must first be determined that it is not in the young person's best interest to return to their country of origin. Once SJIS status is achieved, foster youth become eligible for financial aid and other benefits.

Youth in care are capable of success when we are equipped with the proper resources that specifically address our needs. Don't count us out, count us in!

Student Reflections