Chapter
1
Guide Introduction
Chapter 1 - Guide Introduction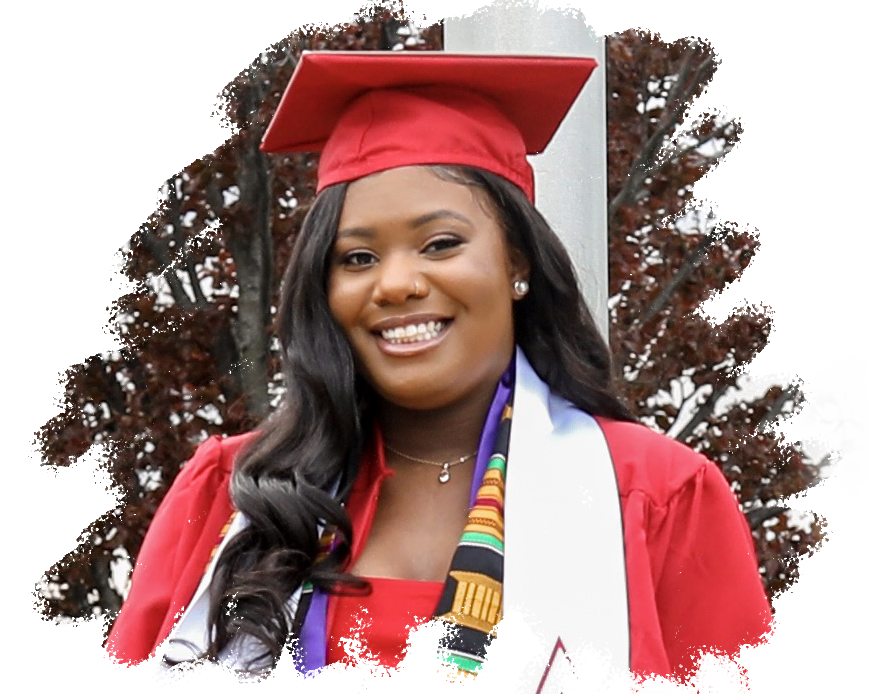 Greetings!
My name is Trenae Ka and I represent students with a foster care background who are attending colleges and universities across New York State. I'm also a passionate advocate for the thousands of children currently in care who hope to follow in my footsteps one day.

Like many youth in foster care, I wasn't encouraged to go to college... people tend to write us off as not being 'college material'.

Unfortunately, statistics show very few foster youth make it into college and, those that do, rarely graduate on time or earn a degree. Without an education, we face severe obstacles that compromise our ability to become independent, stable young adults ready to contribute to society.
This Resource Guide offers information, best practices, and recommendations to help bridge the gap from foster care to success for young people like me. Like many youth in foster care, I wasn't encouraged to go to college. It's easy to fall behind in class when you are dealing with trauma, moving from home to home, and frequently changing schools. When our grades slip, people tend to write us off as not being "college material" – even though we are smart, ambitious, and have the same hopes and dreams as other kids.
Youth in foster care typically lack the emotional support of caring adults. Because we were neglected or abused as children, we usually have to catch up to our peers academically, socially, and emotionally. We endure many setbacks and often try to cope with disappointment by lowering our expectations. Still, I fought hard to pursue my dream of higher education because I knew it would open new doors for me.
I remember feeling a mixture of anticipation, excitement, and doubt during the college application process. Would I be good enough to make it at highly ranked, four-year university?  Then, I heard about the Education Opportunity Program (EOP), and the Foster Youth College Success Initiative (FYCSI). Both programs support low-income and historically disadvantaged students like me. As I anxiously awaited my college decision letters, I started to feel more hopeful. As it turned out, my participation in these college assistance programs yielded great results. I was accepted into every school I applied to! The day I enrolled at Stony Brook University was a big turning point in my life.
That was four years ago. Now, as a college graduate, I am grateful for the financial aid, tutoring, and other support that has kept me on track at school. My counselors treat me like family. They understand that students from foster care have specific needs. This is exactly why EOP and FYCSI exist!  Both programs advocate on our behalf and connect us to the essential child welfare and community resources we are entitled to receive as wards of the state.
As you use this Resource Guide, I hope you realize the powerful role you play in shaping a young person's future. I was lucky to find people who recognized my potential and did their part to make sure I had a positive college experience. I wish every post-secondary school across New York would assign staff to assist their students that come from foster care. We need help to apply for, enroll in, and persist in college. Financial aid is incredibly important, but we also benefit when campus staff, professors, school administrators, and academic advisors take the time to understand what's going on in our lives.
Education enriches and prepares young people for life. Don't foster youth deserve every chance to make college success a reality?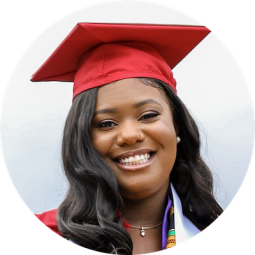 Trenae Ka, graduated from Stony Brook University with a bachelor's degree in Political Science. She was in foster care from the time she was eight years old until she aged out of the system in 2019. As an advocate for the Fostering Youth Success Alliance, she believes young people need to be heard, understood, and supported. She was a legislative intern with the New York City Council and Family Court and Legal Services. Trenae plans to attend law school and become a child advocacy attorney to ensure all youth in the system have a voice. She was a campus leader serving as president of the Student African American Sisterhood National Organization and treasurer for the Pi Delta Chapter of Delta Sigma Theta Sorority, Inc. Trenae currently works as a paralegal at an immigration law firm, and is pursuing a master's degree in Public Policy at Stony Brook University.