Chapter
5
Community Resources
Chapter 5 - Community Resources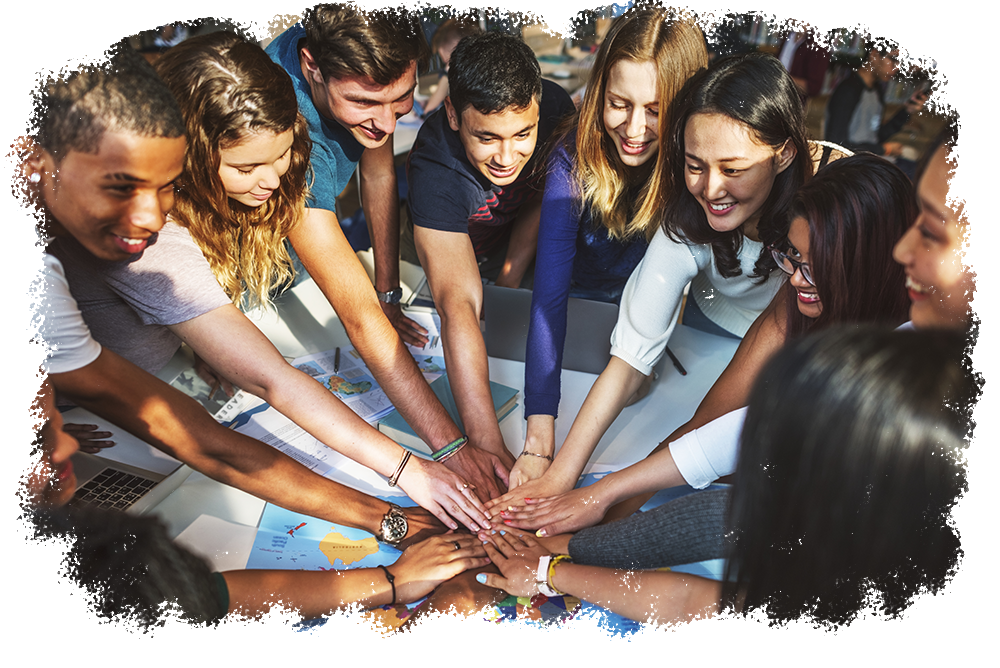 The profile of the typical American college student has changed dramatically over the past two decades. According to the Bill and Melinda Gates Foundation, nearly 28% of full-time college students today have children; nearly 62% work at least part-time; and, only 39% receive federal financial aid.1 Additionally, the current economy continues to professionalize the workplace by requiring a higher level of credential for people seeking quality employment opportunities. This means that "nontraditional" students will need to attain college degrees to remain competitive for jobs that pay livable wages.
28% of FT college students today have children
62% work at least part-time
39% receive federal financial aid
Students with experiences in the foster care system are underrepresented on the nation's college campuses. Those that do enroll in higher education programs often need extra attention, more information, as well as financial, emotional, and academic support to meet the rigorous standards of degree programs and persist to graduation.
While the following community resources specifically target youth with a foster care background, many of these same supports are equally beneficial to all students by helping eliminate financial, health, and other barriers to college success. College administrations can enhance educational outcomes by ensuring all students are aware of the vast resources available to them. For example, campuses can either provide informational materials to all enrolling first year students, or designate a resource center on campus to host this critical information.
ASSISTANCE FOR PARENTING STUDENTS
Universal Pre-Kindergarten (UPK)
UPK is available for all eligible 4-year old children in New York State. There are full-day and half-day programs offered in both elementary schools and at community-based agencies.
New York City Child Care Subsidy
In New York City, young parents in out of home care may be eligible for this child care subsidy if they are employed or attending an approved educational activity. A referral from a case planner is not required. Parents may apply directly for the subsidy through any of the NYC Administration for Children's Services' (ACS) contracted child care providers.
Guide to Working with Young Parents in Out of Home Care
A Home Within
A Home Within is the only national organization dedicated solely to meeting the emotional needs of current and former foster youth. This program matches and connects young people to psychotherapists in their area for in person or virtual therapeutic services. Young people in New York City and the Hudson Valley can request a volunteer psychotherapist by visiting the organization's website.
A Home Within
When young adults age out of foster care, they often do not have access to family-based financial resources to help them get through life emergencies. Crisis funds are available through community-based organizations to assist young people experiencing economic distress. It is recommended that all colleges also set aside funding to help students from foster care resolve unforeseen financial issues that otherwise might prevent them from continuing their education without interruption.
Charles Evans Emergency Educational Fund (New York City ONLY)
This fund, administered through a partnership between New Yorkers For Children (NYFC) and NYC ACS, addresses the emergency financial needs of students who have aged out of the foster care system. To be eligible students must have aged out of foster care in New York City; be no older than 27 years of age; be enrolled in an accredited 2-or 4-year college; and, have a GPA of 2.0 or higher. Requests must be urgent in nature, for example to meet the student's vital housing, tuition, or other academic expenses. ACS staff complete an initial application review and then make recommendations to NYFC.
Kimberly Weaver (646) 257-2930 or kweaver@newyorkersforchildren.org
Guidelines and Application. Submit completed applications to Phyllis Brodsky via Fax: (917) 551-7374 or Phyllis.Brodsky@acs.nyc.gov
New Yorkers For Children Emergency Fund (New York City ONLY)
This crisis fund specifically helps college students currently in the New York City foster care system resolve financial issues that threaten to jeopardize the completion of their studies. Emergency funds are granted to students to pay for expenses that their foster care agencies will not cover. Agency staff must submit applications on behalf of students in order to verify their foster care status. Applications are accepted on a rolling basis and require adequate documentation of the emergency leading to the student's urgent financial need. 
Guidelines and Application. Submit completed applications to program@newyorkersforchildren.org
New York Times Neediest Cases Fund (New York City Only)
This emergency fund, established in 1911 by publisher Adolph S. Ochs, is an annual charitable appeal that encourages New York Times readers to respond to New Yorkers and others experiencing severe financial distress. Applicants can request support to assist with a number of personal needs, for example, to pay for rent arrears, food, transportation, health, or other issues. Funds are distributed through selected beneficiary organizations that have their own eligibility requirements.
New York Times Neediest Cases Fund
People in need should contact the beneficiary organizations that distribute funding directly.
PUBLIC BENEFITS - CASH ASSISTANCE
While eligibility requirements might limit access to cash assistance for college students, the following public benefits may be available for some young people pursuing higher education.
Family Assistance (FA)/TANF and Safety Net Assistance (SNA)
Family Assistance (FA) provides cash assistance to eligible families that have a minor child living with a parent. To qualify, families must meet income thresholds and recipients must meet work requirements, or be attending either college or a vocational training program. In most cases, there is a maximum lifetime limit of five years (need not be consecutive) for this benefit. Safety Net Assistance (SNA) provides cash benefits to single, non-parenting adults that meet the income eligibility requirements. This benefit has a maximum lifetime limit of two years.
FA and SNA programs require work and/or study participation to maintain benefits. College-enrolled students may count hours dedicated to work study, internships, and externships toward required work activity hours. Additionally, hours spent in classes, labs, doing homework, and engaging in supervised tutoring can count as work activity for up to 12 months. A student's academic schedule must be taken into account before a caseworker can assign any other additional work activities.
Directory of NYS Local Departments of Social Services, or call the New York State Office of Temporary and Disability Assistance at (800) 342-3009.
Supplemental Security Income (SSI)
SSI is a federal income supplement program funded by general tax revenues to provide recipients with the basic needs of food, clothing and shelter. Cash benefits are available for very low-income individuals with a disability that prevents them from working. Any youth in foster care that is eligible for SSI will have SSI payments routed to their Local Department of Social Services (LDSS) while they are in foster care. Upon aging out of the child welfare system, young people can apply to receive their SSI payments directly, and the LDSS or foster care agency is responsible for completing the paperwork to transition the SSI payment to the young person. After discharge, former foster youth who continue receiving SSI benefits must manage the annual recertification process on their own.
EARNED INCOME TAX CREDIT (EITC)
The Earned Income Tax Credit (EITC) is a tax benefit for working people and families. Single and married people are eligible if they worked full or part time at some point during the calendar year and earned less than $15,010 (for single persons with no dependents) or $49.194 (for families with 3 or more children).
New York State supports food bank programs that distribute groceries to young adults and families who are unable to access or purchase them on their own
Directory of NYS Regional Food Banks Outside NYC
Supplemental Nutrition Assistance Program (SNAP)
The Supplemental Nutrition Assistance Program (SNAP) issues electronic benefits that can be used like cash to purchase food. An individual may be eligible for SNAP if they are making less than $15,684 per year. A family of two may be eligible if they make less than $21,120 per year.
Most adults are not eligible for SNAP while they attend programs of higher education, but there are some exceptions. Young adults enrolled in college or a training program may be eligible for SNAP if any of the following criteria apply:
They receive public assistance through the TANF program;
They take part in a state or federal work study program;
They work at least 20 hours a week;
They are taking care of child who is under age 6; or,
They are taking care of a child who is age 5-12 and do not have child care, which would allow them to attend school, work 20 hours a week, or take part in a work study program.
Directory of NYS SNAP Outreach Providers (Assistance with Applications)
Women, Infants and Children (WIC)
WIC is a special supplemental food program for women, infants, and children up to the age of 5. It provides funds for families to purchase food, such as milk, eggs, peanut butter, infant formula, and some fruits and vegetables. A two-person household is eligible to receive WIC benefits if they make less than $29,637 per year.
HOME ENERGY ASSISTANCE PROGRAM (HEAP)
HEAP helps low-income people pay the cost of heating their homes or apartments. Eligible individuals will receive funds during each program year cycle, and also may be able to access emergency assistance if they are at risk of losing their home heating. Eligibility criteria and income requirements for HEAP are similar to those for SNAP, TANF, and SSI.

Please do not assume I have stable housing, or food at home. Sometimes I don't.

Student Reflections