Chapter
1
Guide Introduction
Chapter 1 - Guide Introduction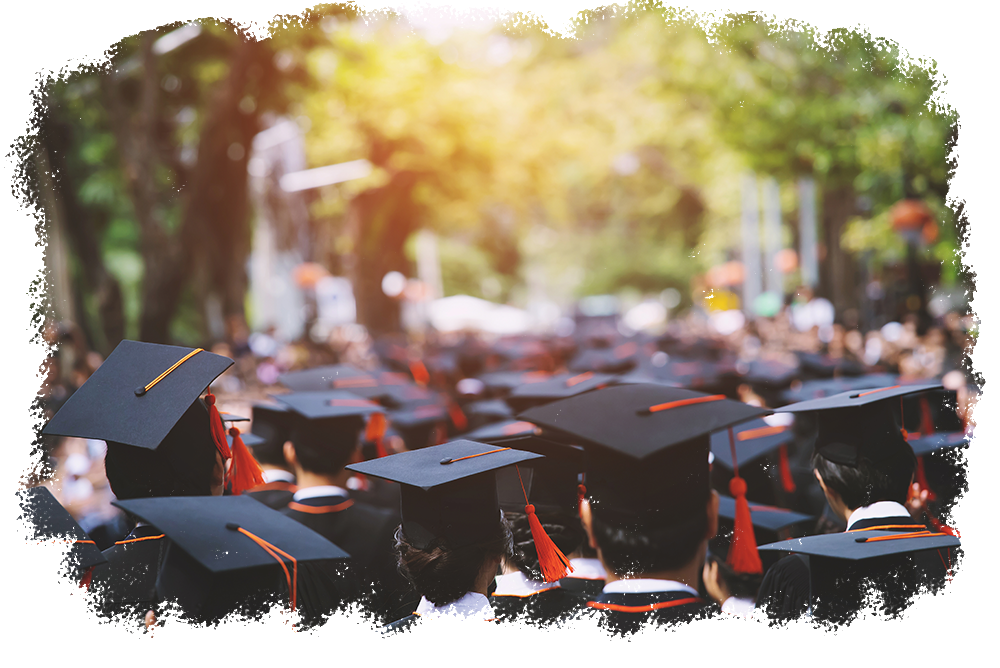 Making College Success a Reality for New York's Youth in Foster Care aims to help higher education administrators, academic advisors, financial aid officers, and other professionals at colleges and universities understand and address the unique, complex needs of youth with a foster care background in order to support their academic success.
New York State has initiated critical work to reform systems and develop collaborative strategies that support educational achievement for students in foster care. This includes a commitment to interagency approaches for service provision and data sharing at the K-12 level. These efforts are designed to strengthen and expand the pipeline from secondary to higher education for foster youth to reverse historically low college enrollment and graduation rates among this population.   
This Guide features a variety of resources and information including:
Background and context about the child welfare system;
Data demonstrating the long-term, adverse outcomes for system-involved youth, especially those who do not receive an appropriate education;
The personal reflections of student advocates that illustrate the authentic college experiences of foster youth;
An overview of the current laws, policies, and resources available to support and improve collegiate experiences for youth currently or previously in foster care; and,
Recommendations to help higher education administrations minimize the systemic, administrative, and financial barriers that often block foster youth from college matriculation and graduation.
We hope this Guide inspires you and other campus officials to carefully consider what you can do to facilitate greater college success for young people with a foster care background.
EDUCATION IS THE LADDER TO SUCCESS
When youth "age out" of foster care at age 21, they rarely have the appropriate life skills, financial resources, or family support that every young person needs to make a successful transition to adulthood. Unfortunately, former foster youth continue to face significant hardships as they navigate independent living and try to cope with the uncertainty and instability that faces young adults out alone in the world.
The statistics paint a bleak picture1:
By age 26, only 48.3% of former foster youth are employed (compared to 79.9% of youth in the general population).
Of those that are employed, former foster youth earn an average of $13,989 a year (compared to the $32,312 annual income earned by youth in the general population).
45.1% of former foster youth experience economic hardships (compared to 18.4% of youth in general population).
Education allows for positive intellectual, social, and physical development in a young person's life while also building a strong base for future economic success. It is predicted that approximately two-thirds of all jobs in New York will require some post-secondary education by 2018.2 In fact, New Yorkers with a bachelor's degree are half as likely to be unemployed and earn more than twice as much as those with only a high school diploma.
Based on the enhanced earning power of a college degree, policies and programs that promote higher education attainment for foster youth are highly likely to reduce their future dependence on public systems and benefits once they age out of care. As a result, programs that support higher education achievement for foster youth also have the potential to create a significant fiscal savings for New York State.

Foster care saved my life. Education saved my future.

Student Reflections
HIGHER EDUCATION AND FOSTER YOUTH
Unfortunately, a college education is often out of reach for youth in care due to a variety of factors including:
inconsistent access to information about available educational opportunities;
the absence of supportive adults to assist with the college application and decision-making processes;
complex financial aid forms;
limited access to supplemental financial resources; and,
a lack of a financial safety net once youth are in school.
Currently, only 31% - 45% of foster youth who graduate from high school go on to higher education, even though 70% - 84% of these youth express an interest in attending college.3  For those that do enroll, research suggests that former foster youth lag behind their college peers in academic performance and that persistence to graduation is less likely. Many of these students struggle to focus on their studies as they face financial difficulties, juggle part-time work, care for dependents, or deal with housing instability. Under these circumstances, it is easy to see why among all youth that enter college, students with a foster care background are less likely to obtain all the necessary credits to successfully graduate.4
Another challenge is the lack of financial resources available to current and former foster youth who are interested in pursuing higher education. When aid is available, foster youth often have difficulty accessing and navigating the complex application processes required to receive funding. For those that do receive public financial assistance, they still face a significant gap between the amount of money awarded and the full expense of attending college. With no familial support to bridge this financial gap, students in foster care can't cover the costs of housing, books, school supplies, transportation, food, and personal expenses.
In addition to financial issues, there is insufficient on-campus social support for foster youth. College is a stressful time of transition and growth for most young people. All students benefit from having a responsible, stable adult figure in their lives to reach out to for emotional support, academic advisement, and general life guidance. While some programs and services do target disadvantaged college students, youth in foster care aren't always made aware of these opportunities, or they find out last minute without ample time to submit required enrollment forms. The level of information sharing about educational opportunities varies widely among foster care agencies. Access to available resources is often dependent on whether or not caseworkers were diligent and comprehensive with their research, and if they encouraged foster youth to submit applications.