Chapter
3
Maximizing Financial Aid for Foster Youth
Chapter 3 - Maximizing Financial Aid for Foster Youth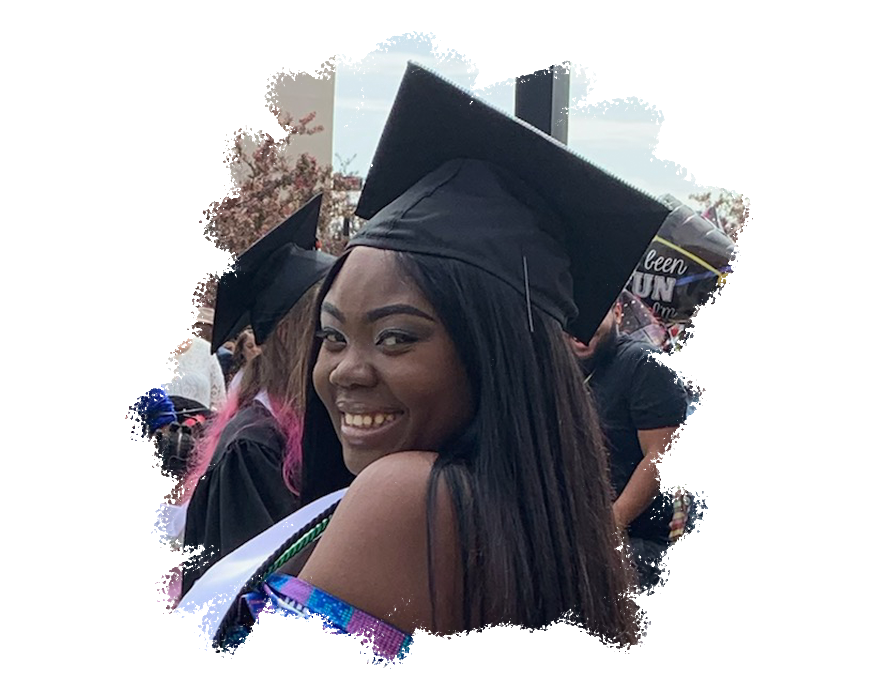 I come from an area in Staten Island, New York that is consumed by crime, drugs, and violence. Growing up, I knew more people in my neighborhood that had been to jail than people who had a high school diploma, let alone a college degree.

These financial roadblocks brought me to tears. I figured I had gone as far as I could with my education.

Most of my family members never finished high school. I wanted something different for myself. I wanted an education because I knew it would bring me closer to my dreams. This meant going against the "norm" and what was "expected" of me. My family didn't understand or believe in me, but I had a vision of a better life. I knew it would be a struggle, because for the most part, I would be going it alone.
Some days I couldn't see a clear path to achieving my goals. As a youth in foster care, I knew the odds were against me. No one encouraged me to attend college or even to finish high school. My foster parents saw me as just another statistic. They told me I would end up a single, teen mom with no future.  But I kept pushing myself forward. When I was 20 years old, I enrolled in Job Corps, which is an alternative school where I earned a high school diploma. My next goal was to get into college. In New York, fewer than 24% of youth in foster care who graduate high school go on to college.
I have to admit that when I first enrolled in college I had no clue what I was doing. I didn't understand financial aid and there was no one to explain the various resources available to students in foster care. As a result, I ended up $25,000 in debt after graduating community college with my associate's degree.
Next, I started to look into programs at 4-year schools to pursue a bachelor's degree. Although I was accepted at Clark Atlanta University, I later realized that I couldn't afford to go there. I didn't qualify for more student loans because I maxed out my eligibility for government subsidized loans, and I didn't have a parent or someone else to be the guarantor. People are reluctant to cosign a loan because it carries risk. That's when I knew going to school out of state wouldn't be an option for me.  
I applied to SUNY- Buffalo State, which is where I found out about the Educational Opportunity Program (EOP).  While I was encouraged, I still had a huge balance on my previous loans and I couldn't take on any new expenses. These financial roadblocks brought me to tears. I figured I had gone as far as I could with my education.
Then something amazing happened. I was talking to a close friend about how I was ready to give up on college. She offered to help by making some phone calls, and ended up connecting me to the Foster Youth College Success Initiative (FYCSI). Little did I know that a second chance at success was about to come my way!  FYCSI was my saving grace. After I was accepted into this wonderful program, I received a grant that paid for my housing, meal plan, and books. Now, I could attend Buffalo State!  This made me more determined than ever to achieve my academic goals.
For the first time in my life, I felt that the system was rooting for me. I was so relieved to have SUNY in my corner!  I wouldn't have to worry about where I would stay during school breaks because my year-round housing was covered. I didn't have to stress out about where my next meal was coming from.  I could finally buy textbooks and no longer fall behind in class.
FYCSI was a game changer for me, and for so many other students with a foster care background. This chapter includes a section that provides background and information about how FYCSI keeps dreams alive for young people like me.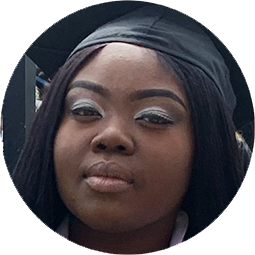 Mariama Toe graduated from Buffalo State College in May 2019, where she studied Childhood and Adolescent Counseling in Human Services and Political Science. She engages and supports other young people by sharing her experiences as a NYC teen in foster care. In addition to her advocacy work with the Fostering Youth Success Alliance, she has facilitated youth support groups for the Mental Health Association Resource Center and served as an advisory board member for Youth Power, a statewide, peer-to-peer support network dedicated to youth empowerment and institutional reforms. Mariama is currently working at Girls Inc. in Atlanta, Georgia.