Chapter
2
About Child Welfare in New York
Chapter 2 - About Child Welfare in New York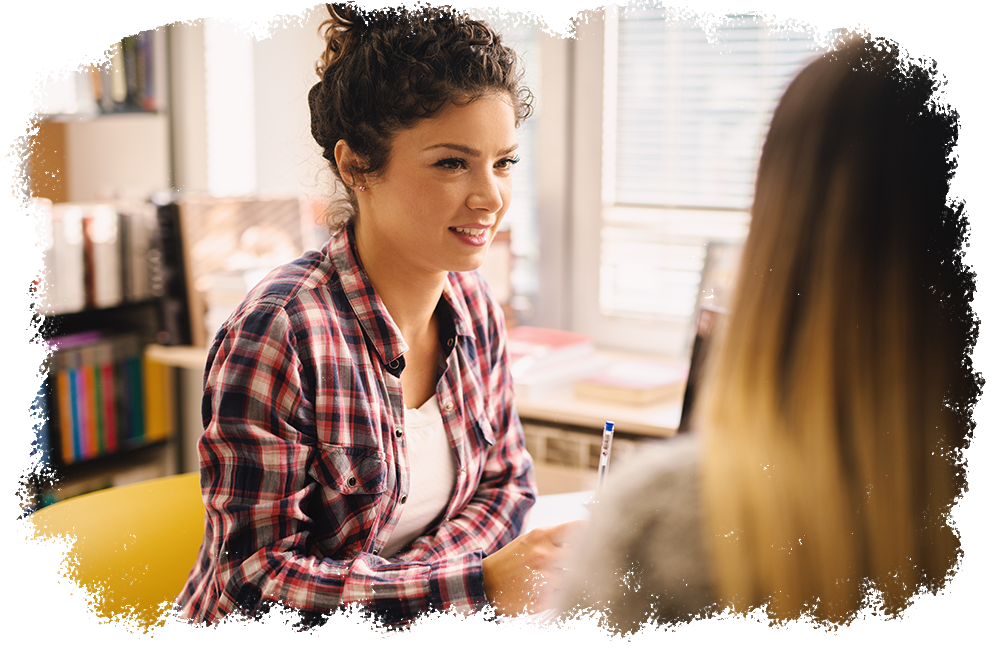 THE FOSTER CARE SYSTEM: CENSUS AND GOALS
According to the most recent available data, there were an estimated 443,000 children and youth in America's foster care system in 2017, which represents a nearly a 10% increase from 2013.1 New York State has the third largest foster care population in the United States, with approximately 16,000 children and youth in the foster care system every year.2  In contrast to the national trend, New York's foster care population has steadily decreased over the last 20 years – in large part due to a greater investment in preventive services. However, consistent with national child welfare data, children of color continue to be disproportionately represented in the state's foster care system. 
Throughout history, the nation's child welfare system has shifted priorities several times from focusing on family preservation, to child safety, and most recently, on promoting child wellbeing. In addition to addressing disproportionality, today's child welfare leaders are particularly concentrating on the importance of:
improving outcomes for older youth who remain in foster care for lengthy periods, and
ensuring young people leave the system with permanent connections to loving families (i.e., via reunification with their birth parents, adoption, or legal guardianship).
For example, in 2012, about 25% of New York's foster youth were between the ages of 18 and 21. Of that population, 1,827 youth exited the system that year, with nearly 75% of them discharged to independent living. That same year, 2,243 foster youth age 18 or older remained in the system, with two-thirds of this population having been in care for over 3 years.3

New York's foster care population has steadily decreased over the last 20 years.

MAKING PERMANENCY A PRIORITY
In 2008, Congress passed the Fostering Connections to Success and Increasing Adoptions Act with unanimous, bipartisan support. This legislation was designed to improve outcomes for youth in foster care by expediting permanency. Why is permanency considered the gold standard in child welfare?  Evidence suggests that youth who have been in foster care at any point in their lives, especially those that age out of care without achieving permanency, struggle to become successful, independent adults.
For most young people in the general population, the transition to adulthood is a gradual experience that is supported by the caring adults in their lives. For foster youth who age out of care, the transition is more abrupt, as they don't have the same parental safety net to fall back on. Also, because they experienced trauma, neglect, and, instability as children, these young people typically lack the necessary resources and life skills to effectively live on their own.
Without permanency, former foster youth are far more likely than their peers in the general population to end up poor, unemployed, homeless, or incarcerated. For example, research shows 57% of the nation's former foster youth have been in prison (compared to 13% of youth in the general population).4  They also have less access to health insurance, experience higher rates of mental health issues, and are more likely to engage in substance abuse. These alarming statistics underscore the threats to the safety and futures of foster youth if they don't achieve permanency, and also affect taxpayers. The average lifetime expense per youth is estimated to be $300,000 in social costs, public assistance, and incarceration funding.5

Without permanency, former foster youth are far more likely to end up poor, unemployed, homeless, or incarcerated.

UNDERSTANDING PLACEMENTS, OVERSIGHT, AND SUPPORT
The federal government passed the Family First Prevention Services Act of 2018 to address the many adverse outcomes affecting youth in foster care. This legislation shifts the focus of child welfare back to family preservation and dedicates more attention and financial resources to supporting children and youth in the home. Additionally, this legislation reforms the financing of the child welfare system by creating incentives for states to access more federal dollars for family preservation services.  
New York State has a locally administered, state-supervised child welfare system. Foster care services are provided either directly by county governments, or through privately contracted non-profit organizations. Depending on the needs of young people, once children enter the foster care system, they can be placed into a number of different types of settings:
Kinship foster care home (with relatives or fictive kin);
Family foster home;
Group home;
Group residential care; or,
Residential treatment program.
Under Family First, family foster care placements are preferred for children and youth over group placement settings. Each county (Local Department of Social Services) provides case management services, while the family court system monitors permanency planning for young people in out of home care. Foster youth have a myriad of people that are assigned to ensure their wellbeing, which typically includes: caretakers or foster parents, a social worker, a case planner, a law guardian, and a family court judge. Additionally, others may be involved to support the youth's best interests, such as: educational liaisons, therapists/mental health professionals, biological parents, and court appointed special advocates (CASAs).
In New York, young people are allowed to remain in foster care until their 18th birthday, at which point they may request to remain under the care of the family court until their 21st birthday. Additionally, young people that were previously discharged from foster care prior to their 21st birthday may petition the county to reenter foster care if their permanency plans are broken.
PROMOTING EDUCATIONAL ATTAINMENT
It is important to note that New York has demonstrated a firm commitment to bolstering the educational attainment of foster youth by ensuring these young people have access to the resources and support they need to be successful in school. The state has prioritized data and information sharing between child welfare and education agencies over the last decade. In partnership, the Office of Children and Family Services (OCFS) and the State Department of Education (SED) developed an agreement that allows the two agencies to share and promote the use of educational data in case planning.  
For example, under the Every Student Succeeds Act (ESSA) (the reauthorization to the Elementary and Secondary Education Act, which passed in 2015), education departments are now required to track and report on foster youth as a sub-population in the state's accountability system. With better access to real-time, longitudinal data, New York can now analyze student achievement, identify areas for growth, and develop timely interventions.
In addition to K-12 education interventions and data accountability, the state has begun to make key investments focused on improving access to higher education for foster youth. This includes offering foster care board maintenance payments to support the cost of room and board, expanding access to Medicaid until age 26, and providing funding for the Foster Youth College Success Initiative (FYCSI). Through this child welfare and education collaborative approach, New York is supporting foster youth by promoting K-12 achievement and encouraging greater college enrollment. These interventions put more students with a foster care background on a path to fulfilling their academic potential, which in turn prepares them for futures with more possibilities.

Foster youth have a disadvantage when it comes to the college application process. The reality is many youth in foster don't have parents to turn to for information about college.

Student Reflections