Chapter
4
Child Welfare Resources
Chapter 4 - Child Welfare Resources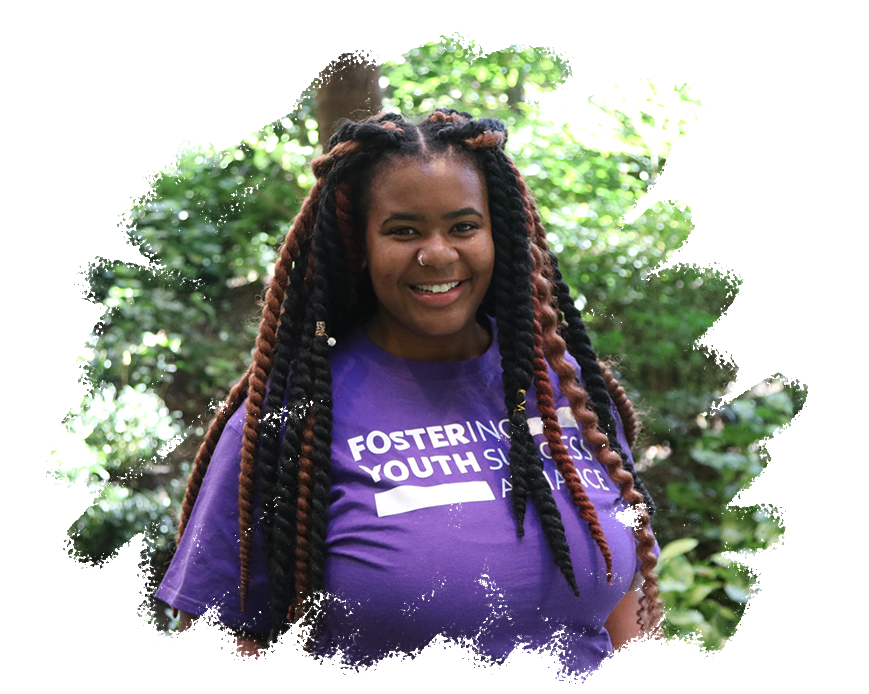 Being a college student while in foster care is an uphill battle for many reasons. Housing instability is one of our major challenges.
For example, it's not uncommon for youth in care to be asked to leave a foster home with very little notice. Sometimes placements just don't work out. When that happens, we have to quickly reset our priorities and devote most of our attention and time to finding and adjusting to a new placement. It can take several days – even weeks – to resolve housing issues. It's incredibly stressful! How are you supposed to focus on studying when you have no idea where you are going to live? We also don't have much say in where we end up. Our new foster home might be located really far from school. For students who live off-campus, sometimes a longer commute is why we are late to class or absent.
School breaks are another housing anxiety trigger for students in foster care. Unlike our peers, we don't always have a safe and comfortable place to go during the holidays, for spring break, or over the summer. So while other students relax during break at home with family and friends, many former foster youth are stuck in housing limbo or become homeless for stretches of time.
Students in care tend to struggle with change and transitions. When you move from home to home as a child, you never fully settle in because nothing is permanent. In addition to uncertain housing and the usual pressures of schoolwork and exams, many of us are coping with depression and other mental health issues that arise due to the trauma of child abuse and neglect. Although we are smart, capable, and motivated young people, sometimes life gets overwhelming. That is what happened to me. I fell too far behind and had to withdraw from school.

Unlike our peers, we don't always have a safe and comfortable place to go during the holidays, for spring break, or over the summer.

This is why students in foster care need understanding, access to resources, and extra support to keep them on track for graduation. What made the difference for me? I was fortunate to have an excellent educational coordinator at my foster care agency. She alerted me to several opportunities designed to support the success of students in care including the Education and Training Voucher Program (ETV), the ACS/CUNY Dorm Project, and New Yorkers for Children (NYFC).
Each of these resources made it possible for me to return to school and continue my studies. ETV helped me cover college expenses beyond tuition. The Dorm Project gave me a place to live when I had no foster family, an allowance, and the chance to experience social life in a college dorm. NYFC assisted me academically with tutoring, scholarships, and a back-to-school package featuring gift cards, transit checks, and a free laptop! They also referred me to therapy and introduced me to caring college and career mentors.
As a student in foster care, I believe it is imperative for staff at colleges and universities to know about and continually promote available child welfare resources. Don't assume young people like me know what is out there to support our college success. Host information sessions on campus, distribute pamphlets, share articles, and provide hands-on help to complete applications.
This chapter will tell you more about programs and services that make it easier for youth in care to stay in school and graduate on time.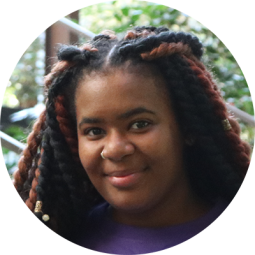 Melanie Thompson is a 22-year old student who recently transferred to Hunter College/CUNY to major in Social Work. During her nine years in foster care, she has remained focused on her education despite the daunting challenge of living in multiple foster homes, residential treatment facilities, and mental hospitals. In addition to her involvement with the Fostering Youth Success Alliance, Melanie draws on her personal experiences serving as a tireless advocate working to educate legislators and the public about the plight of commercially and sexually exploited children. Her career goal is to open a non-profit organization to help youth in foster care and survivors of human trafficking reclaim their lives.