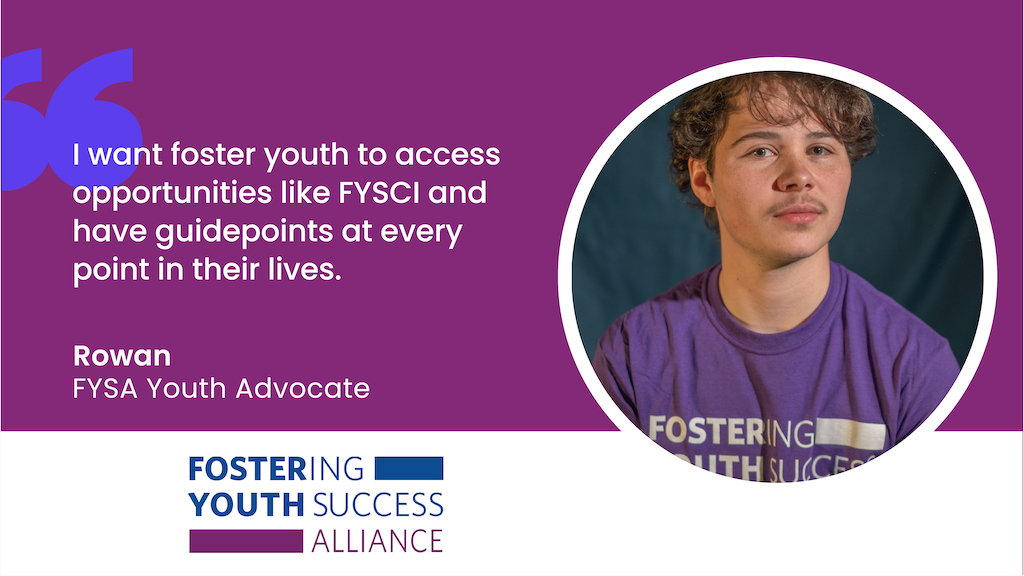 Hello! My name is Rowan Arquette, I am from Akwesasne, NY. Akwesasne is an indigenous reservation far upstate right between America and Canada. I study at SUNY Plattsburgh, I major in Criminal Justice, English Literature and English Writing. While I've been at college, I have been a tutor, an orientation leader, joined a fraternity, volunteered at St. Jude's, participated in college governance counsels but most importantly I've experienced the uncertainties and anxieties about being a foster child.
Of course, my experiences have perpetuated my desire to become a Fostering Youth Success Alliance (FYSA) advocate. I want to seek better opportunities and guideposts for foster children at every point in their lives. Many assume once a child becomes 18 then they're all set and all is well. To the contrary, most foster children will struggle in college. There are still hurdles to overcome and without the necessary support an individual can fall short of what they're hoping to achieve. I want to do my very best to alleviate these uncertainties at every point for individuals, not just now, but for future generations of foster youth.
The biggest policy issue I am concerned with is ICWA, the Indian Child Welfare Act. Which, in short, gives exclusive jurisdiction to tribes in the placement of Native American children, who are often placed with outside foster families while fit parents within their tribe are available. This policy was enacted in reaction to the alarming number of abuses against Native American children but also to preserve the heritage and overall stability of Native American tribes. I want to be remembered for upholding the collective truths; every person is deserving of the same rights as any other, every person is guaranteed to be heard, and every issue to be acknowledged and addressed. The fulfillment of this will take not only my lifetime but every lifetime, though with each victory we draw closer as a society to the achievement of human betterment.