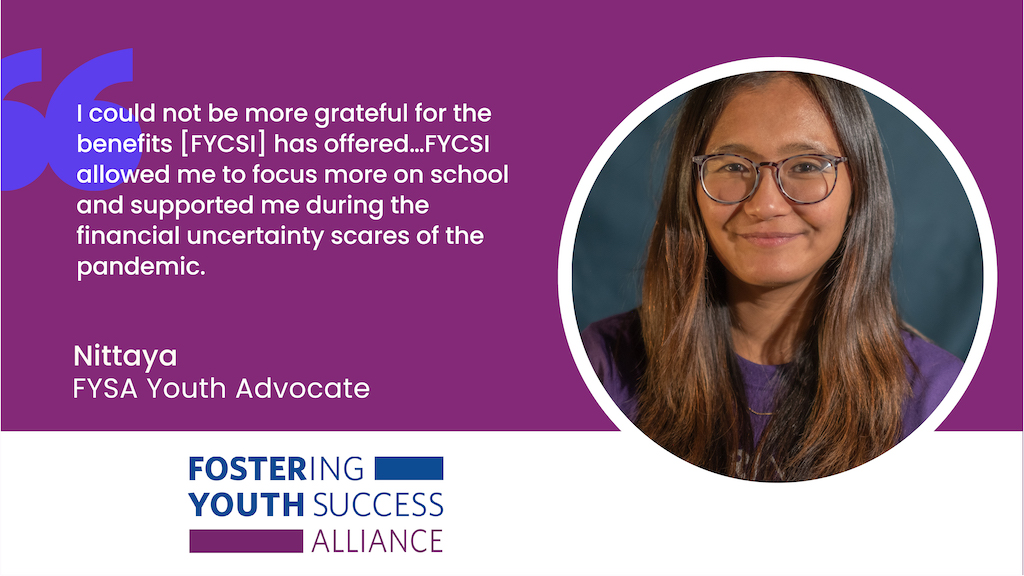 I am a former foster youth from Albany, NY, attending Siena College for a Bachelor's Degree in Accounting. This is my second year with the Fostering Youth Success Alliance (FYSA), as an advocate and I am happy to be back! Throughout my first year with FYSA, I found a purpose and ways to use my experiences to help fellow foster youth who are pursuing a higher education, by participating in Advocacy Day for the Foster Youth Success College Initiative (FYCSI). I wanted to share the meaningful impact FYSA supporters have made on my education journey, and also share with other youth with similar experiences that success does for us exist too!
I am passionate about human rights in many aspects ranging from women, children, and refugees, access to education and having safe spaces to turn to. My passion is fueled by personal experiences from being a refugee from a country under a dictatorship, as a teen girl in a foster care system, and now as a young woman who is now navigating independence via higher education.
I would like to be remembered for my efforts in trying to help others wherever I am with whatever resources I have. I recognize I was fortunate to receive support over the years from people who believe in "paying it forward". I try to and plan to do the same as a way to repay in gratitude. Outside of achieving my personal goals and education/career milestones, I would see myself as a successful person if I can create positive impacts on those I come in contact with and be a part of the change I want to see.
Advocacy is a way to help those who cannot express their needs and experiences that differ from the majority. It is to protect and serve the best interest of everyone in a community who is often marginalized or overlooked. I am involved in advocating for foster youth who are in college, especially because I believe education is a valuable investment, and a way to achieve life-long independence.