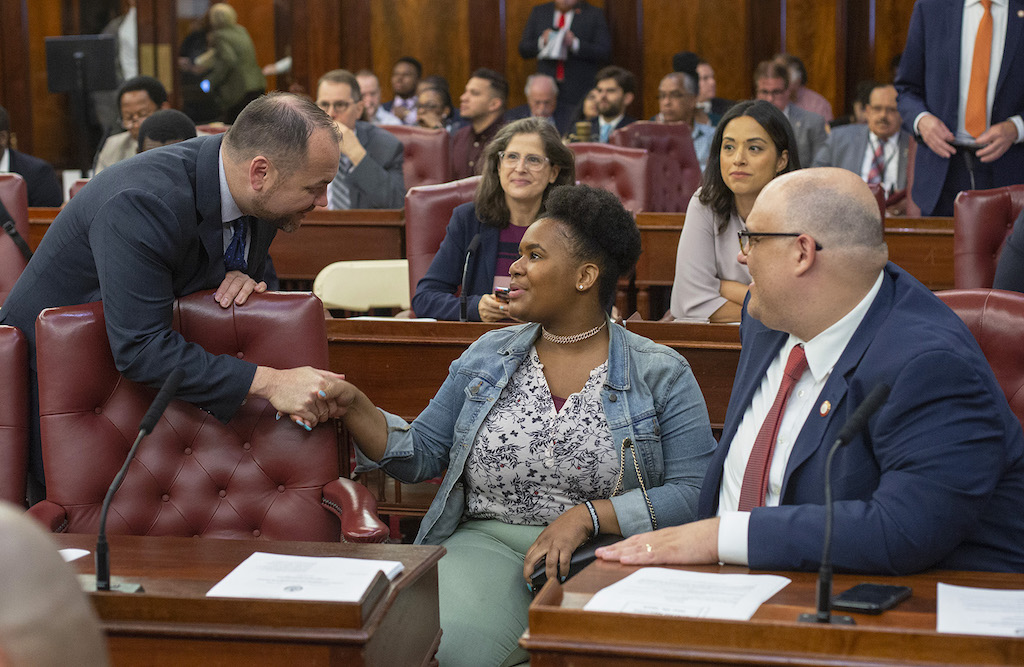 On May 29, the Fostering Youth Success Alliance (FYSA) hosted its 5th Annual Foster Youth Shadow Day. Sixteen students from across New York City made their way to City Hall for an opportunity to shadow one of New York City's council members. While shadowing key members of city council, advocates learned about the functions of city government while becoming more civically engaged as youth advocates.
Students not only learned about the city's political landscape but also shared their experiences and challenges navigating through the foster care system offering city council members recommendations on what's currently working and how it can improve. In the past, conversations from private roundtable discussions held during shadow day between participants and council members allowed for ideas to unfold into a set of legislations that were successfully passed in the council and signed by Mayor de Blasio. Legislations focused on creating a task force and requiring data from key agencies such as the Administration of Children's Services (ACS) to help make informed recommendations and decisions on solutions that would impact the foster care system.
During the roundtable discussion, Tamaine who had the opportunity to shadow Youth Services Committee Chair Debi Rose said it best, "I feel fulfilled today". Council members, staff, and participants all felt fulfilled, inspired, and empowered to do more to improve the foster care system. Most importantly, our 5th Annual Foster Youth Shadow Day provided a space where students were able to bond, inspire and motivate each other.
To bring the day to a close, each student was awarded a citation for their academic achievement and dedication to public service. Fostering Youth Success Alliance was also awarded with a proclamation to honor the work of the alliance in addressing challenges of the foster care system and to honor Foster Youth Shadow Day.
Thank you to Speaker Corey Johnson, Council Member Stephen Levin, Council Member Debi Rose, members of the City Council, and Redlich Horwitz Foundation for collaborating with Fostering Youth Success Alliance on an impactful event. Last but not least, thank you to our students for their vulnerability and their strength in sharing their stories. We hope they continue advocating for students across New York City.